ESS – Solar
Delivering integrated energy storage solutions for your solar applications
Today, finding the right energy storage solution takes the skill of an expert. That's where we come in.
Richardson Electronics brings together a deep understanding of energy storage solutions, wide-ranging capabilities, and a worldwide network to create complete energy storage solutions. Whether you need a custom-engineered system, modifications to an off-the-shelf product, or advice on specifying the right components, our team of experts is here to help.
We provide:
Needs assessment and consultation.
Custom solution engineering
Custom product modification and integration
Custom Manufacturing
Product Sourcing
Post-sale service and support
A full range of products/components
Superior Supplier Partnerships
Why Richardson Electronics & AMOGREENTECH for your complete Solar Energy Storage Needs

For 75 years, Richardson Electronics, Ltd. has been a leading global provider of engineered solutions. Our broad range of capabilities, collaborative approach, and global reach is what sets us apart — and sets you up for success.
Richardson Electronics and AMOGREENTECH are committed to understanding your energy storage needs and delivering a solution that exceeds your expectations. This customer-focused approach is just one of the many reasons companies choose to work with us.
Here are the features and benefits of AMOGREENTECH's ESS: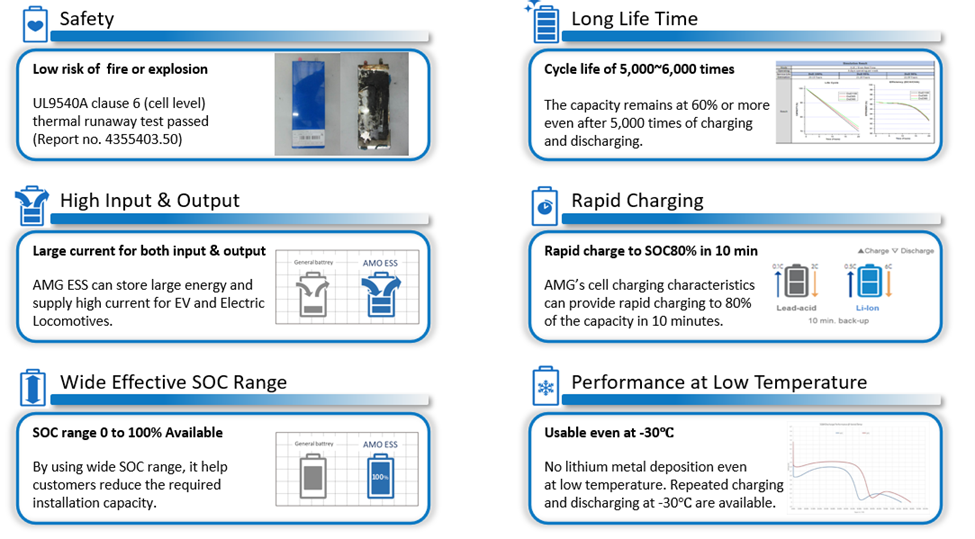 Partner Spotlight: AMOGREENTECH
AMOGREENTECH's energy storage systems use lithium-iron phosphate batteries (LiFePO4) instead of the standard lead battery. The LiFePO4 is a safer battery option that provides a wide charge and discharge temperature range and excellent energy density of 150 Wh/Kg. AMOGREENTECH has a broad range of package types, allowing for highly customized options based on the customer's requirements.