Webcast: 5 Design Tips for Easy SiC Implementation
Webcast Overview
Title:  5 Design Tips for Easy SiC Implementation
Date:  Available On Demand
Duration:  30 minutes
Note:  To view the webcast please fill out the form below. A link will be provided upon submission.  A mandarin version is also available.
Summary
Implementing a silicon carbide-based design can deliver significant efficiency and overall performance improvements to your end system.  In this webcast, we address the different situations power designers might face today when upgrading from a silicon (Si) based design, starting a new silicon carbide (SiC) based design or finding an alternative for an existing SiC design. You'll be introduced to the newest generation of SiC ICs and learn the key design tips for making the SiC implementation simple, accurate and timely.
Webcast Outline
Design situations Si/SiC power designers face today
Describe 5 key design tips for easy SiC implementation
Present case studies

Totem Pole PFC
High Voltage Phase Shift Full Bridge
Drop-in Replacement for Si Super-Junction MOSFET

FAQs
Note:  During the webcast, we will provide links to key technical content to support SiC design implementation.
About the Speaker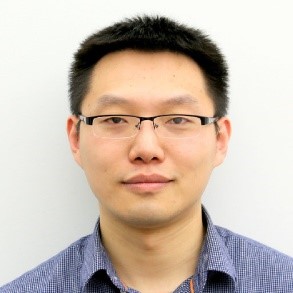 Zhongda Li
Dr. Zhongda Li is a Senior Staff R&D Engineer working at United Silicon Carbide Inc (UnitedSiC), and is responsible for the research and development of SiC FET and JBS products. Prior to joining UnitedSiC, his PhD research was focused on GaN and SiC MOS power devices. Zhongda holds a PhD degree in EE from Rensselaer Polytechnic Institute and a BS degree in Physics from Peking University.
5 Design Tips for Easy SiC Implementation