ULTRA3000 Pitch Energy Module – Patented Technology
The Richardson Electronics ULTRA3000®  Pitch Energy Module (PEM) is an ultracapacitor-based plug and play replacement for batteries within GE wind turbine pitch systems and is compatible with all General Electric (GE)* 20 & 30 Nm pitch systems.
Ultracapacitor-based energy storage solutions have significantly enhanced reliability in electric pitch control systems. Ultracapacitors, unlike batteries, have the ability to deliver quick bursts of power in a short time frame, an ideal function for emergency pitching in a wind turbine generator (WTG).
The ULTRA3000® PEM is a direct one-for-one replacement for the GE Batteries and chargers and can be installed with no modifications to the battery box. Our PEM communicates directly with the GE controller and reports all necessary diagnostics.
We have designed our PEM with owners and installers alike in mind, by eliminating the need for modifications of the wiring harness, installation of additional brackets, or the need to relocate existing components. This greatly reduces installation time, reducing labor costs, and decreasing downtime.
With over 1 million charge-discharge cycles, our Ultracapacitor Pitch Energy Modules can provide 15 plus years of reliable operation without maintenance.
Features
Estimated lifetime of 15+ years
Drop-in replacement for batteries on 20 and 30 Nm pitch systems
Wide operating temperature from -40 to 65°C
No hazardous chemicals
Millions of operational hours in GE 30Nm pitch systems
5000+ operational modules in the field
Benefits
Easy installation – no modifications necessary
Improved turbine reliability
No loss of batteries or power supplies due to motor regeneration
Reduced O&M cost
Designed, assembled, tested, and supported in the USA
Ratings
Capacitance: 500 F
Max. Current (A): 2,100
Rated Voltage: 18 VDC
Operating Temperature Range: -40 ~ 65 °C
Max. Continuous Current @ 40°C: 200 A
Input voltage: 85 ~ 305v AC
*All product and company names are trademarks™ or registered® trademarks of their respective holders. Use of the trademarks is solely for identification purposes, and does not imply any affiliation with or endorsement by the trademark holders.
UCAPWTGM-TM
18 Volt 500 Farad Top Mount PEM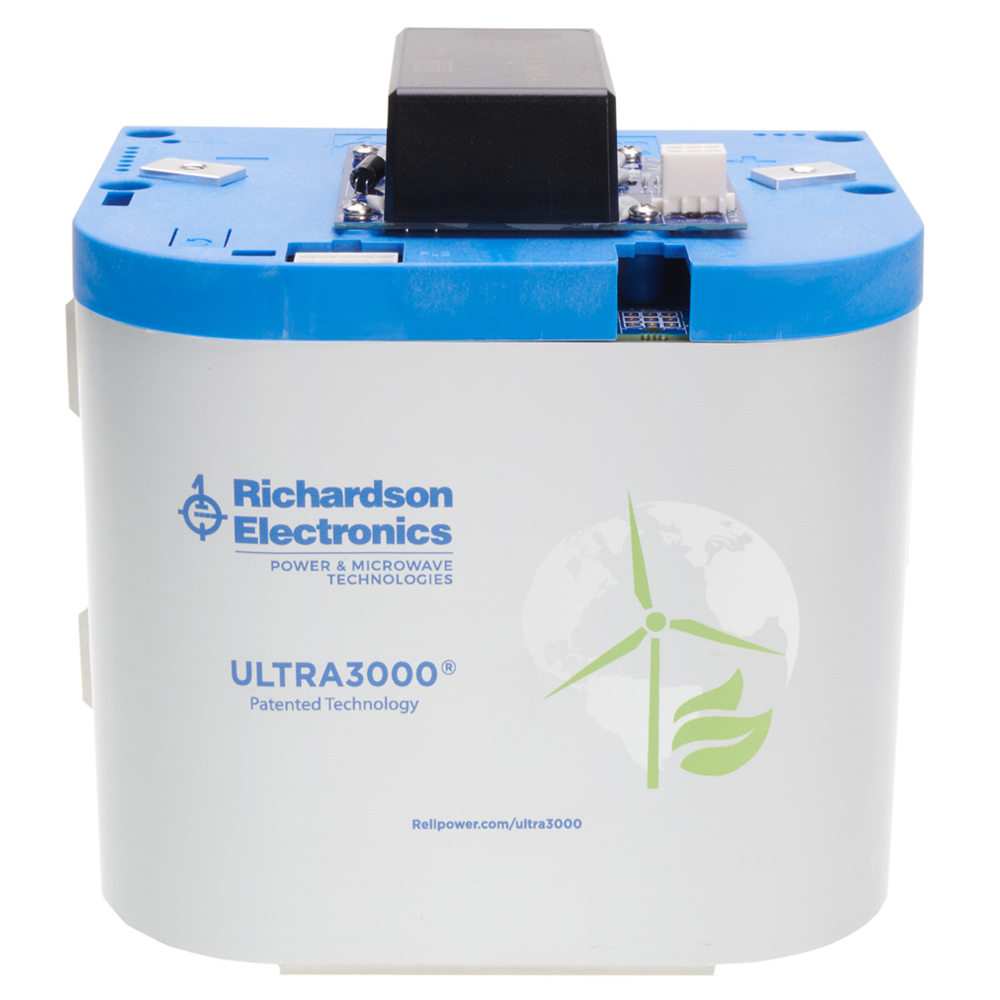 UPMUCAPWTGM-FM
18 Volt 500 Farad Front Mount PEM